Antique Auto Wins Award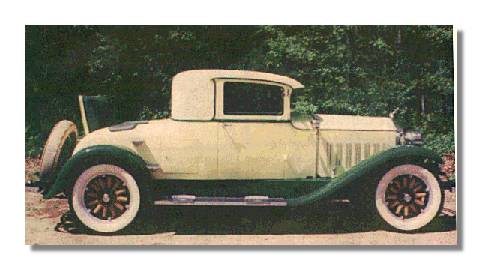 Gil Girdauskas and his sons, Bruce and Paul, restored this 1928 Pierce Arrow rumble seat coupe.
The antique auto recently was awarded the National First Award trophy and car badge at the Antique
Automobile Club of America spring meet. The Girdauskas family runs Vintage Vehicles, a car
restoration business, in Wautoma.
The classic 1928 Pierce Arrow rumble seat coupe, owned by Gil Girdauskas and his sons, Brian and Paul, won the prestigious National First Award trophy and car badge at the Antique Automobile Club of America spring meet.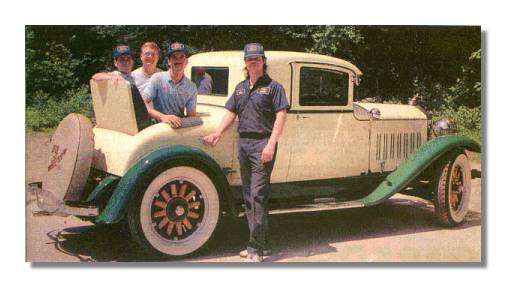 Gil Girdauskas' 1928 Pierce-Arrow won first place in a recent Antique Automobile Club
of America Meet. Pictured here are Gil Girdauskas (behind car), his two sons, Paul
and Bruce (in rumble seat) and a fellow employee Adam Smith (wearing dark blue, in
front of car).
The Pierce Arrow competed against 170 other vehicles at the meet held in Waukesha, May 19 and 20. The competition cars came from all over the country and from as far away as Rhode Island and California.
The Pierce Arrow features an aluminum body, a statically and dynamically balanced crankshaft, clutch and flywheel.
It is obvious the Girdauskas' attention to every detail has paid off. The second growth hickory used in the natural finished wheels, the wood upholstery in the front compartment, the gold finished instrument panels and handles, the green natural leather in the rumble seat and the golf club side door look as thought he car just rolled off the assembly line. Girdauskas said, "For it's time it was very advanced, beautifully designed and handcrafted."
Girdauskas procured the Pierce ten years ago by trading a restored 1926 Buick opera coupe. He said, "The Pierce was apart and needed much work, but it showed only 45,000 miles on it. It was one of those trades that make both parties happy. All Pierce Arrows are classics, this particular model cost over $3000 in 1928".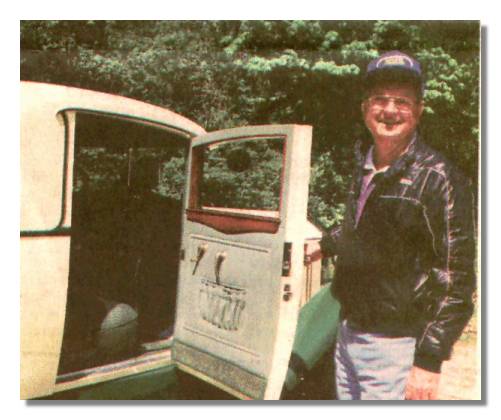 Gil Girdauskas
Girdauskas and his sons have operated Vintage Vehicles at Vintage Lane and 20th Drive, Wautoma, for the past twenty years. Gil began restoring cars a hobby after graduating from college and while employed at WTMJ-TV in Milwaukee.
Vintage Vehicles has restored award-winning cars and trucks for customers from all over the United States and some foreign countries. They do complete body off restorations as well as fabricating many parts from scratch and total mechanical restorations. They have performed all phases of restoration from woodwork to final finish.
Gil, Paul and Bruce are currently working on a Locomobile Sportif Model 48. They hope to have the car ready for the Iola Old Car Show, July 15 and 16.